CBHJ project coordinator Tamarie Willis speaks on NASW-MI panel about social work advocacy in the criminal/legal system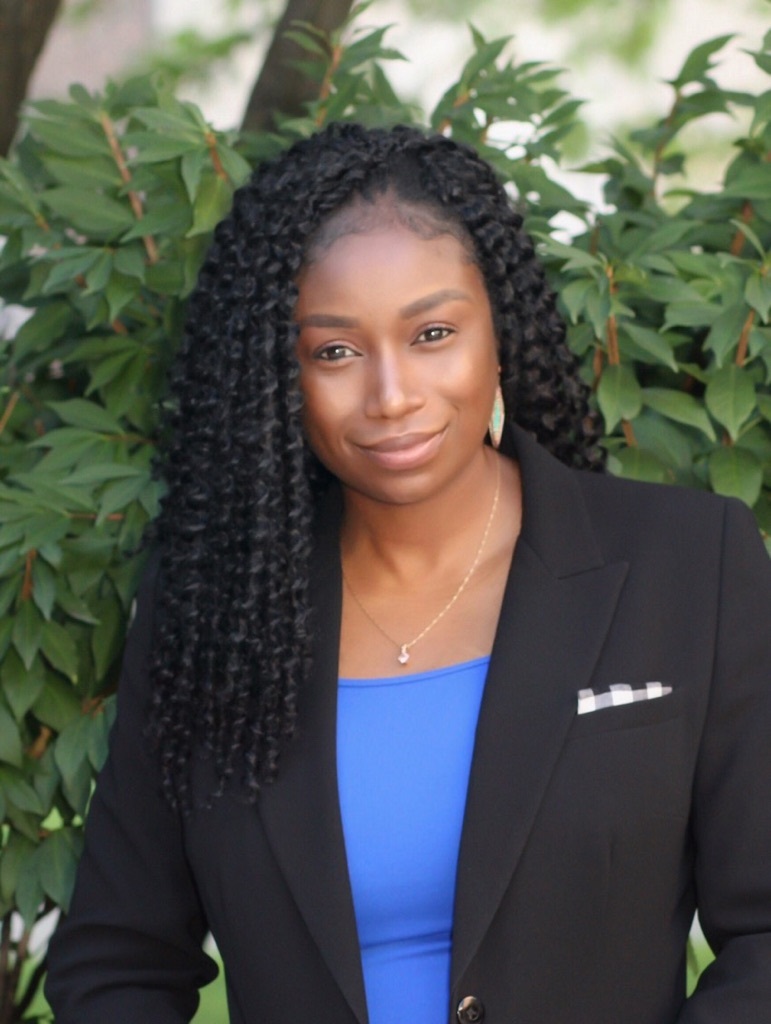 Wayne State University School of Social Work Center for Behavioral Health and Justice program coordinator Tamarie Willis spoke alongside in the social work community on the importance of social work advocacy for individuals involved in the criminal/legal system.
NASW's annual Legislative, Education and Advocacy Day (LEAD) Virtual Conference took place on October 29, 2020. LEAD brings in 800-1000 social workers from across the state to discuss current policy issues affecting society. One of the panels from this year's conference addressed the important intersection of social work and policing. Police officers are not social workers; however, they continue to be the de facto response to situations that call for social work intervention, such as drug use, mental illness, and domestic issues. This panel explored how social workers can be engaged in criminal justice advocacy and work towards creating change within the criminal legal system around issues of mental health, substance use, and racial injustice. The panelists included Derrick Jackson, the Director of Community Engagement for the Washtenaw County Sheriff's Office; Eli Savit, a civil-rights attorney, law professor, and Washtenaw County Prosecutor; and Tamarie Willis, Program Coordinator at Wayne State University Center for Behavioral Health and Justice.
The panelists shared their views on a range of topics, including the historical context of policing and how many minorities have come to distrust police; the need for prosecutorial reform; and initiatives that help to create change within a system that has been very resistant to it. They drove home the importance of having prosecutors who support criminal justice reform and how they can be a powerful force for making long-overdue changes. Prosecutors can push policies where diversion and treatment programs can serve as alternatives to drug related crimes; refuse to prosecute cases brought by officers with a history of dishonesty or disciplinary citations; and reduce prosecutions of lower-level crimes.
Tamarie highlighted her current work on diversion and treatment at the Center for Behavioral Health and Justice. The CBHJ works with local communities, behavioral health, and law enforcement agencies across Michigan providing expertise in evaluation and technical assistance. This is done with the intention to bolster the diversion of individuals with underlying mental health or substance use disorders from jail or prison. The panel session ended by them listing what is needed to reimagine criminal legal system change. Responses included: (1) prohibiting the use of lethal force unless it is necessary (this include more training of the police to recognize when its use would be appropriate); (2) embracing alternatives like civilian-led crisis intervention teams; and (3) prohibiting police from enforcing a range of non-serious offenses which can eliminate many of the unnecessary interactions between the police and community members that have contributed to violence and unnecessary deaths.
---
About the Center for Behavioral Health and Justice: The Wayne State University School of Social Work Center for Behavioral Health and envisions communities in which research, data, and best practices are used by multiple stakeholders to enhance the optimal well-being of individuals with mental illness and/or substance use disorders who come into contact with the criminal/legal system. Learn more
About NASW-Michigan: The Michigan Chapter of the National Association of Social Workers (NASW) has over 6,000 members who live and work in the State of Michigan. NASW-Michigan helps shape legislation that affects the health, welfare and education of all people. The Chapter works with several allied organizations to promote causes and services that improve society. Learn more