Messages from the Dean and Director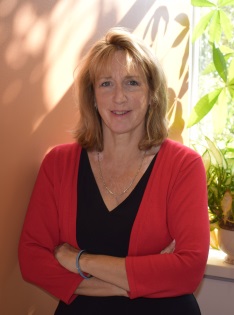 The WSU School of School of Social Work is committed to social justice. That commitment to social justice is manifested clearly through the work of the Center for Behavioral Health and Justice (CBHJ). The goal of the CBHJ is to facilitate conversation and data-driven decision-making among community stakeholders interested in reducing or preventing individuals with mental health or substance use disorders from entering the criminal legal system. Stakeholders come from law enforcement, jail administration, courts, community mental health, probation/parole and general health care. Often individuals in these diverse roles have differing responsibilities and experiences in the community. These differing perspectives can be challenging to traverse when finding solutions and limited resources and time do not make the task easier.
The WSU School of Social Work CBHJ team has 'real world' experience working at each of the intersections across the criminal/legal continuum. They understand the multiple perspectives and have listened to the concerns of community stakeholders and worked with them to facilitate solutions by providing cross-system data. The data provides an impetus to assess current cross-system practices and continually monitor the success of new interventions.   
Intervention across all of the criminal/legal intercepts are an important areas of service for social workers. The faculty and staff of the look forward to exposing more social work students to these intercept points, expanding their level of expertise to fill these pivotal roles in Detroit and surrounding communities. We look forward to our continued relationships with our current community stakeholders and look forward to new challenges.
Sincerely,
Sheryl Kubiak
Dean and Professor of Social Work
---
The Center for Behavioral Health and Justice begins its sophomore year at Wayne State University by expanding in size, scope, and expertise. Our multidisciplinary community-engaged research team now includes 30 staff with training in social work, public health, and criminal justice fields. We use a variety of qualitative and quantitative research methods to work directly with community stakeholders in the design, implementation, and evaluation of policies, programs, and interventions. And while we continue focusing on community-based responses to people with mental health and substance use disorders, particularly where these persons intersect with the criminal justice system, our efforts now include harm reduction and overdose prevention responses.
Our team has "real world" expertise across a broad spectrum of behavioral health and criminal legal systems but also experience providing technical assistance and bringing together community stakeholders to facilitate sustainable, data-driven decision making. With a commitment to community-engaged research the Center has staff embedded across the state of Michigan and regionally to collaborate and convene stakeholders from state and local government, behavioral health treatment providers, law enforcement, jail administration, courts, probation/parole, general health care, and community members with lived experiences in and within these systems.
We look forward to supporting those partnerships we currently have and expanding our network as we develop a national reputation as a Center of Excellence.
Sincerely,
Brad Ray
Director of the Center for Behavioral Health and Justice
Associate Professor of Social Work